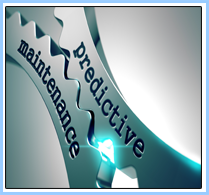 What is Predictive Maintenance
Predictive maintenance is also known as condition monitoring. It entails an expert conducting prognostic analysis of equipment during its normal operation for the purpose of calculating any potential defects or issues.

Maintenance Services
Predictive maintenance involves expertise in motor circuit analysis, infrared thermography and vibration analysis. Predictive maintenance can help detect and prevent machinery issues or breakdowns.